BIOFLOW-V
36-month clinical follow-up of the Acute Coronary Syndrome (ACS) Subgroup analysis of BIOFLOW-V trial.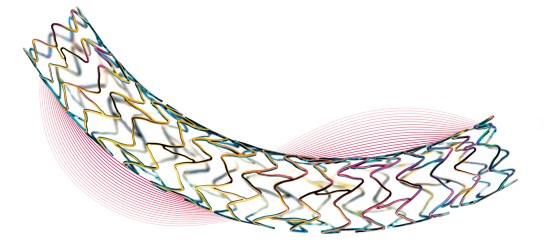 BIOFLOW-V ACS subgroup analysis at 36 months
Conclusions
At 36 months, in the ACS population of the BIOFLOW-V trial, Orsiro® shows significantly lower rate of Target Lesion Failure (TLF) compared to Xience (8.5% vs. 16.5%, p = 0.004).
The difference in TLF at 36-months was driven by significantly lower peri-procedural MI and spontaneous MI favoring Orsiro.
The findings of the BIOFLOW-V ACS subgroup analysis support the treatment with the ultrathin strut Orsiro DES in patients with acute coronary syndrome undergoing PCI.